Borgobianco Resort & Spa

Polignano a Mare

Borgobianco is an exclusive resort situated in the countryside just outside the coastal town of Polignano a Mare. The white hotel building forms a stunning contrast with the sun drenched landscape which surrounds the hotel Borgobianco.
The Town of Polignano is situated on a steep rocky cliff overlooking the beautiful Adriatic Sea. These cliffs have a number of natural caves which were said to be inhabited in prehistoric times.
During the Middle Ages the city of Polignano a Mare was fortified with a wall. Today the beautifully preserved historical centre is made of a series of alleyways that lead to terraces with breathtaking views over the Adriatic Sea.


You can get to the Borgo Bianco by flying to Bari and the hotel will pick you up from the airport.


Hotel Borgobianco offers guest accommodation in rooms which perfectly transmit the charming atmosphere of the traditional Puglian farmhouse, characterized by the use of simple, yet high quality, furnishings. The bedrooms are made all the more appealing by the addition of those in-room amenities which one would expect to find in only the most modern of hotels. From the windows of their bedroom, guests enjoy a fabulous view out over the surrounding countryside and the century old olive treesfor which this part of Puglia is known.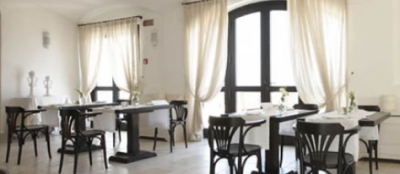 Excellent local cuisine is served to those dining in Borgobianco's restaurant. Traditional Puglian recipes are used to create dishes brimming with the flavours and aromas of the Mediterranean, to be accompanied by a faultless selection of local and regional wines.

Hotel Borgobianco's wellness center has been designed so as to provide the ideal environment where to experience any of a series of wonderful rejuvenating and relaxing treatments. A much requested venue for high profile conferences, seminars and corporate events, the hotel also has two hi-tech meeting rooms with a seating capacity for 150 and 80 guests respectively.
---
Exotic Italy would like to present to you Hotels in Chicago visit Expedia's Chicago hotels section and book hotels at lowest rates ever. With its skyline of tall & beautiful buildings, and its breathtaking scenary Chicago awaits you.