TRULLI AND CARNIVAL
IN THE VALLEY OF ITRIA
THE PAPIER-MÂCHÉ, WONDER OF ART AND TRADITION
The Putignano Carnival in Bari is famous for itsparade of papier-mache floats, which is both the longest and one of the oldest of the carnivals in the world. There are records of this carnival dating back to 26 December, 1394. Its fame as being the world's longest carnival is deriven from the fact that unlike all other such events this one starts on the 26 December and end like all the other on Shrove Tuesday. With the multi-centennial tradition of the Propaggine, and there is also a summer edition of this carnival taking place in July. The Propaggine involves the transfer of St Stefan Protomartyre's Holy Relics from Monopoli to Putignano.
To this day the Holy Relics are still preserved in the church of St Maria of the Greca. During the original transfer of the relics, local farmers usually join in with dancing, singing and reciting rhymes during the procession, hence the beginning of the carnival from last ten years, has been the principle attraction of this extraordinary event. What is interesting is that All the floats carry social or political messages & certainly have a 21st-century feel to them; this is certainly not a medieval procession. The figure that represents the Carnival is the Farinella. Its costume is made of multi coloured patches with bells sewn on the three tips of the hat and other bells on the shoes and collar.
Masseria Torricella ( Alberobello)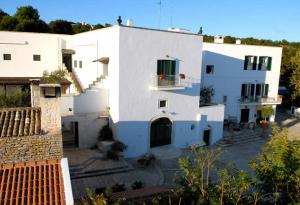 The wind blows mildly on gentle hills here, hills that are decorated with vineyards and orchards interrupted by fields of wheat. All this forms a mosaic of colours, where prickly pear bushes grow spontaneously from the red land, nature here can not be trained That red land gives centuries of life to the majestic olive trees We are in Puglia, exactly in southern Murge, at 4km from Alberobello, one of the most beautiful and renown places of Italy. Where the provinces of Bari, Taranto and Brindisi meet, Masseria Torricella holiday farm shines bright standing on a smooth slope, the ideal place where to spend a holiday in complete relax Apart from staying and sampling here the delicious Puglia cuisine, you can also use all the services for body and mind wellness: massages room, swimming pool with hydromassage, bike, trekking in the woods.
From the Alto Monferrato where the vineyards and crops of the hills remind us of the old traditional values of the countryside to the sea of Liguria and 5 Terre. Our tour contonue to the sweet hills of Tuscany.
Three week end tours between masks and dancing
Dates :-
06/02/2009-09/02/09
13/02/09-16/02/09
20/02/09-23/02/09
Cost : The individual quote in double room € 199.00 per person Contact us to book
The cost includes:
• Overnights Masseria Torricella **** in HB (Alberobello)
• 3 nights
Tour Cost does not Includes:
• Entrance fee at the monuments
• Personal expenses like tips
• Any other service which has not been specified as "included"
Holiday Inn Ravenna Special offer
Holy Shroud Exhibtion